Melanie Berg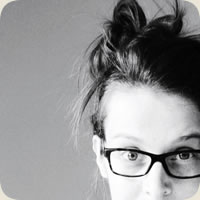 Melanie Berg is a thirty-something mother, designer and techie from Germany who loves to knit. Melanie is an amazing knitwear designer, former IT specialist and loving mother of three. Melanie is looking forward to teaching on her first knitting cruise visiting Denmark, Estonia, Finland, Sweden, Russia and Germany. She is most looking forward to being with other creative spirits while sharing new ideas, making friends and shopping for yarn at some of the best yarn stores in Europe.
Melanie Berg enjoys combining texture and color into wearable modern designs that are both playful and beautiful. She designs to surprise — from matching cheeky stripes with elegant lace, to choosing unexpected color combinations. She love to collaborate with other creative types around the world, and her patterns have been published by yarn companies and knitting magazines large and small. Melanie Berg lives with her husband and three children in Bonn, Germany, where she finds inspiration in the landscape, history, and culture.
BIO ~ Melanie Berg
After finishing school, Melanie got her degree as a systems integrator and spent ten years administrating complex UNIX networks. When Melanie began her family she took parental leave and really got into knitting at that time. It's from there she started her career as a knitwear designer.
Books ~ Melanie Berg
Melanie Berg is working on her first book. Melanie is most active on Instagram, so if you like to keep up with her work, that's the place to be. In addition to following her work, Melanie Berg highly recommends anything Clara Parkes has written - her lovely collections of knitting related stories (The Yarn Whisperer and Knitlandia) as well as her immensely informative books about wool and yarn (Knitter's Book of Wool and Knitter's Book of Yarn.)
Education ~ Melanie Berg
Melanie studied at the college level to be a computer system integrator.