Marly Bird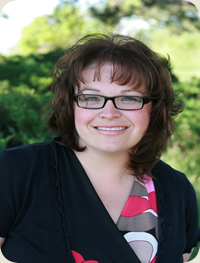 Marly is what she calls "bi-crafty". The YARN is the fun, the technique is up to you! Marly learned to crochet from her grandma in 1999, and learned to knit in 2004 from a dear friend. The moment she picked up the hook and needles, Marly knew that she had found her home, and HAD to be a part of this industry. In 2006, she said "Adios!" to the insurance world, and did just that.
Her first voyage into the crafty world was her podcast. With her innate ability to chat with anybody, her infectious laugh, and her knack to entertain, what better way to bring the crafty world to the masses! Also, did you know? Marly's podcast, was the FIRST crochet podcast on iTunes? Now, as we said, Marly is bi-crafty, so when she had to name her podcast, she wanted something to showcase YARN, not the medium you use to work with it! There is no sibling rivalry between her knitting needles and crochet hooks. You can find more about Marly at www.MarlyBird.com and www.thepurseworkshop.com. You can follow her on facebook as well www.facebook.com/MarlyBird
BIO ~ Marly Bird
After graduating from college in 2001, I began a career with Northwestern Financial Network as a Financial Planner. I left there in 2005. In 2006 I began a blog and a podcast named Yarn Thing. On the podcast I talked about my knitting and crochet experiences and my desire to actually do design work myself. I guess people liked to hear what I had to say because it quickly became a top podcast for hobbies on iTunes. It is through the podcast that I was fortunate enough to begin a relationship with designers, yarn companies and several publications and began to do more interview style podcasting. At one point I was doing a monthly podcast with Vogue and Interweave to talk about their current issue on the stands. Now, the podcast has evolved into a live format show where listeners can call in and ask questions, chat in a live chat room or just sit back and listen to me and my guest talk about the topic at hand. It airs LIVE every Tuesday morning at 10am Mountain Time and can be found at www.MarlyBird.com/Podcast.
I guess you could say the podcast was really my jumping off point into the industry. It was after an interview with Kim Werker (editor of Interweave Crochet at the time) where she encouraged me to actually submitting my designs to a magazine. My very first submission was picked up and Fall 2008 was my first published crochet pattern in Interweave Crochet. Not long after, in Knit Simple, Holiday 2009 my first published knitting pattern appeared. In a fairy tale-esq story I have been designing non-stop since then and have even written several articles. My work can be found in Interweave Crochet, Interweave, Knitscene, Knit Simple, For the Love of Knitting, Crochet World, Crochet!, Crochet Today, Knitting Today, Your Knitting Life, Knitter's, Knit n' Style, Wild Fibers Magazine and Creative Knitting.
On top of the magazine work I have done some designs for a few books that are on the shelves now. Knitter's Book of Socks by Clara Parkes, Knitting Plus by Lisa Shroyer, Simply Crochet by Robyn Chachula, Unexpected Afghans by Robyn Chachula, and Perfectly Plus by Mary Arnold, Colleen East, and Kristin Hansen. Not to mention my best friend, Jill Wright, and I have a Leisure Arts booklet named Curvy Crochet: 8 patterns for the plus size woman.
Along with all of work for publication I also design for yarn companies such as Kollage Yarns, Fiesta Yarns, Premier, Red Heart, and Bijou Basin Ranch. In Jan. 2010, Bijou Basin Ranch asked me to join them as Creative Director. My responsibilities include selecting the pattern line for Fall/Winter and Spring/ Summer, coordinate with designers, coordinate with tech editors and organizing the photo shoot. I also helped choose the new hand-dyed colors that we have in our Lace weight yarn, Bijou Bliss and Lhasa Wilderness. And this Spring I was the project manager for the first Bijou Spun Publishing booklet, Complements Collection, featuring 13 new designs by Kristin Omdahl. I also have my own pattern line named Yarn Thing Designs which can be purchased on Ravelry and Craftsy.
I have been a guest on the Knit and Crochet Now! TV show season 3 episode 10. As well as Knitting Daily Series 600. Both shows feature one of my designs along with an interview. Last but not least I teach two classes on Craftsy.com, at my local yarn store and at the STITCHES Expos around the country as well as host the PJ Party at STITCHES. There are several classes that I specialize in but the main ones are beginner knitting, sock knitting, plus size knitting, Understanding Japanese Charts, and any and all crochet classes. Teaching is really something that I love to do. There is something about sharing information about a subject that I love with others that I wouldn't change for anything. Now, to getting a chance to sail the open sea with a bunch of crafters to some of my favorite destinations is a dream come true
Books ~ Marly Bird
Curvy Crochet by Marlaina Bird and Jill Wright
I Can't Believe Entrelac by Marly Bird (release Dec. 2012)
Knitter's Book of Socks by Clara Parkes
Knitting Plus by Lisa Shroyer
Simply Crochet by Robyn Chachula
Unexpected Afghans by Robyn Chachula
Perfectly Plus by Mary Arnold, Colleen East, and Kristin Hansen
Articles written
Interweave Crochet, Spring 2010
Love of Knitting, Spring 2012
Creative Knitting, Holiday 2012
Crochet Today, Spring 2012
Crochet Insider, Big and Beautiful Fashion
Affiliations ~ Marly Bird
Education ~ Marly Bird
BA in Speech Communication from Colorado State University